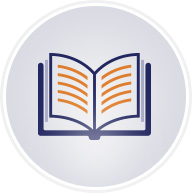 Order Dr. Wade Pfau's Book(s)
As some of you may have heard Dr. Wade Pfau's new book Safety-First Retirement Planning: An Integrated Approach for a Worry-Free Retirement (The Retirement Researcher Guide Series Book 3) just came out in Paperback and Kindle formats.
The book mentions and gives thanks to both Jason and Art Sanger. It analyzes our Covered Asset Approach and the Volatility Buffer giving credit to Wealth Building Cornerstones, LLC. This is again amazing and unprecedented! We have 2 White Papers and now a book from one of the most esteemed academics in the industry backing our retirement strategies. This should add to the confidence we already have, that we can't be beat. Very exciting!
Safety-First Retirement Planning: An Integrated Approach for a Worry-Free Retirement (The Retirement Researcher Guide Series Book 3)
Kindle Version
Paperback